This past fall, I made a quick trip down to the USA to accompany dhrupad singers Branan Dubh and Payton MacDonald, both disciples of the renowned Gundecha Brothers. I joined them on their
New World Dhrupad Tour
, which was supported by the Dhrupad Music Institute of America. We performed and gave workshops at Rowan University (Glassboro, NJ), Queensborough Community College (Queens, NY), Montclair State University (Montclair, NJ), and William Paterson University (Wayne, NJ).
As pakhawaj is the drum of choice for dhrupad, and not tabla, this was
another opportunity for me to perform on the jori drums
. I am really enjoying exploring this facet of tabla playing, which I hadn't previously had too much opportunity to delve into. Though in accompanying dhrupad, with the emphasis being on the alap, jor, and jhala sections of the performance, one must be quite patient. :) The
freedom to improvise and interact in the 
bandish
 section is quite exciting and very much in contrast with the usual role of tabla in accompaniment. Not that tabla players don't improvise, we do (a lot), but around the 
theka; 
here, the singers keep taal for themselves (much as in Carnatic music performances), and so the percussion accompaniment is much less restrictive.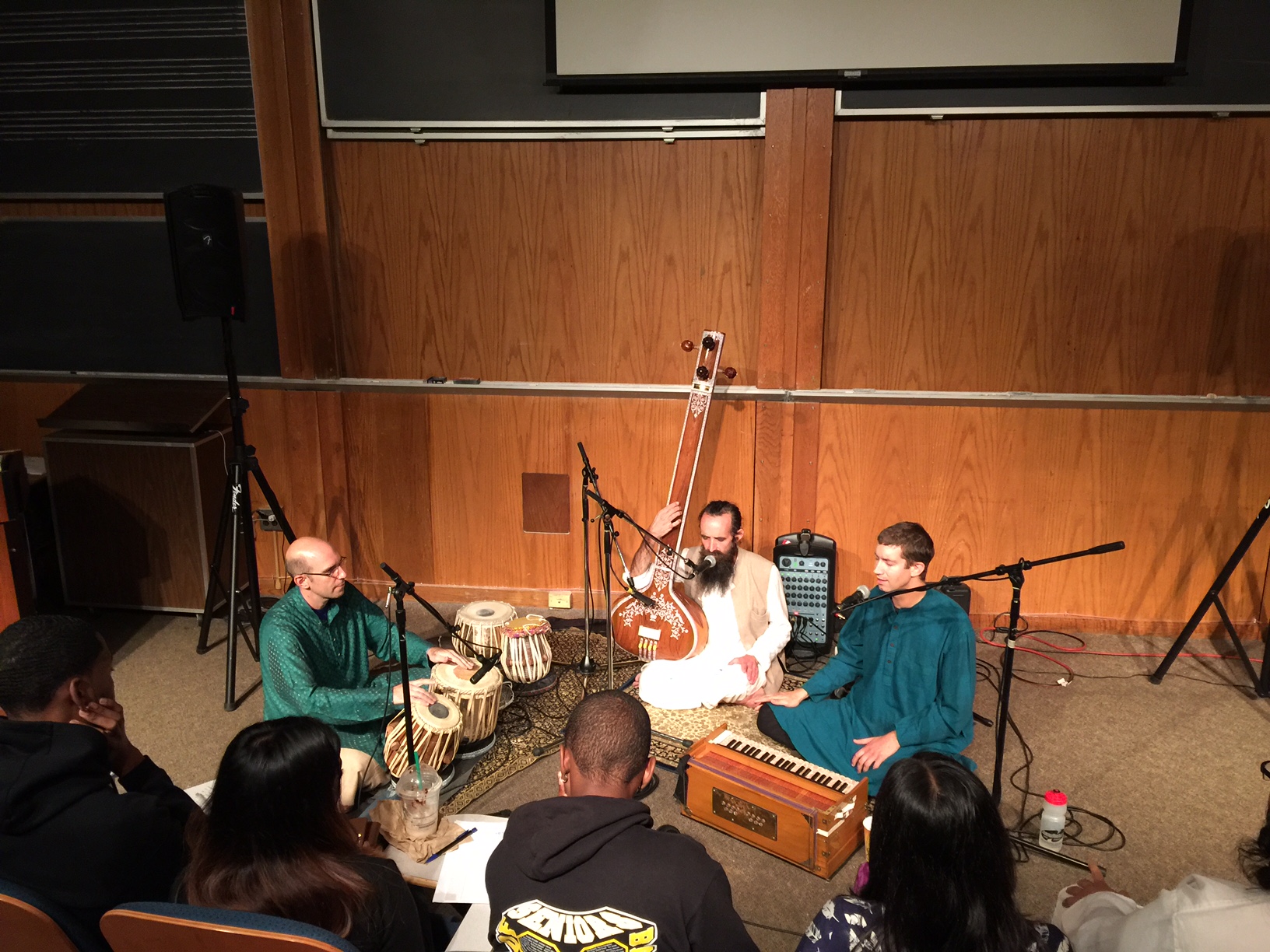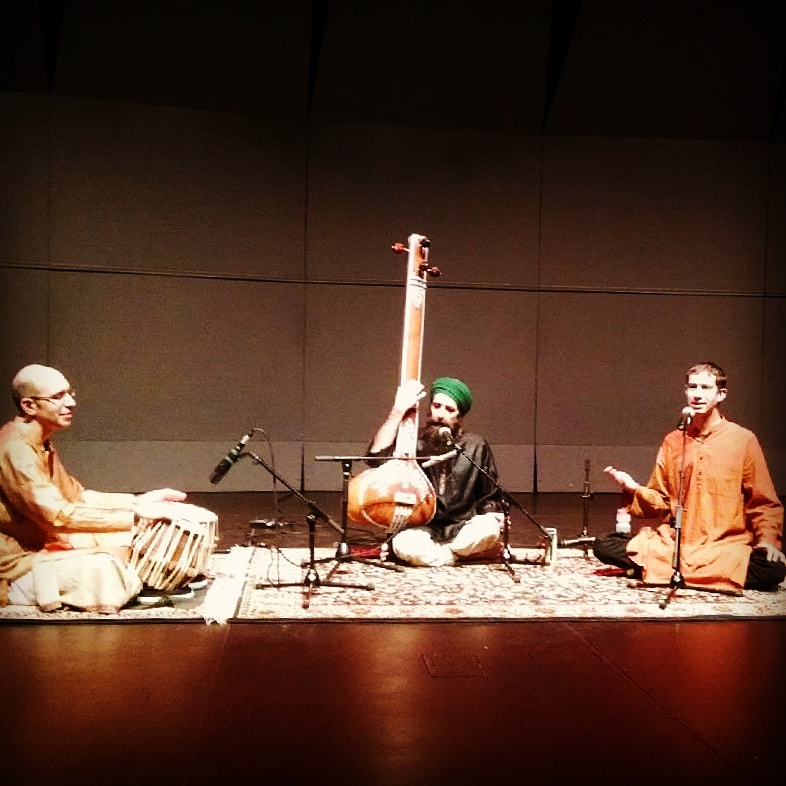 The repertoire performed varied from day to day, depending on the time of our performance; it was a nice to change of pace to have this variety of morning, afternoon, and evening concerts. The performances included raags
Jog
(
Tivra Taal
),
Komal Rishabh Asavari
(
Dhammar Taal
),
Bhimpalasi
(
Chautaal
), and a few different selections in
Sooltaal
. I also performed tabla solos in
Teentaal
, accompanied by Payton on harmonium.
Looking forward to the next time!