This spring, I was fortunate to head out on a short tour to Western Canada with pianist Xenia Pestova. We performed a programme of new music for tabla, toy piano, harmonium, and piano in Calgary, Vancouver, Victoria, and Gabriola Island. My setup included 5 (!) dahinas, and a few Sabian cymbals and Resonating Bells.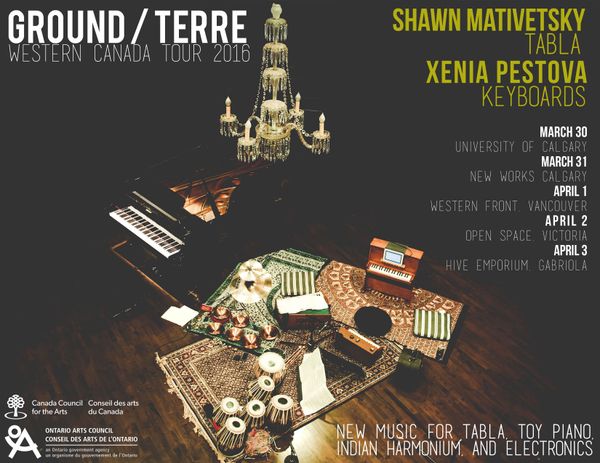 First stop: Calgary. On March 30, both Xenia and I gave masterclasses at the University of Calgary, hosted by Prof. Laurie Radford. On March 31, we performed at the lovely Festival Hall, organized by New Works Calgary. The programme opened with Tina Pearson's Migration of Their Materials (2013), for tabla and toy piano. The piece also calls on Xenia to use her voice, as well as found rocks and combs. Much of the pacing of the piece is determined by our breath, so the piece is a perfect way for us and the audience to settle into the space; it acts as a sort of ritual, and a sort of musical meditation.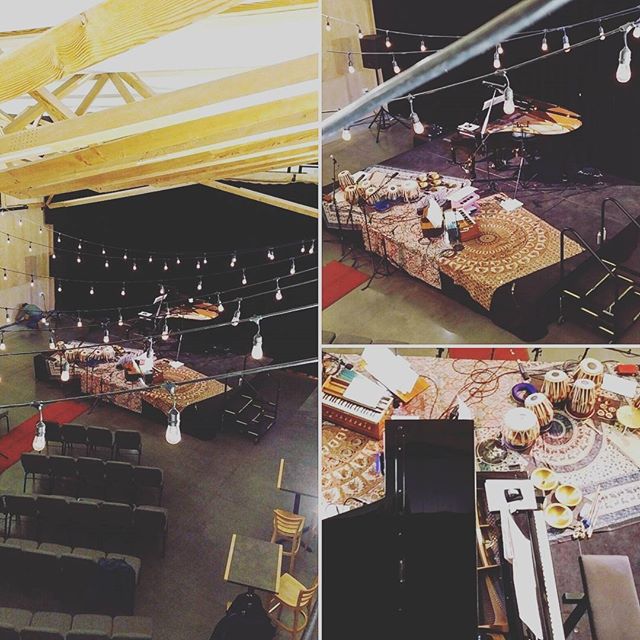 Next, I followed with a short traditional tabla solo in
Teentaal
, which Xenia followed with Heather Hindman's 
RRR
(2014) for piano and live electronics. We concluded the first half of the concert with 
terre
, a short improvisation.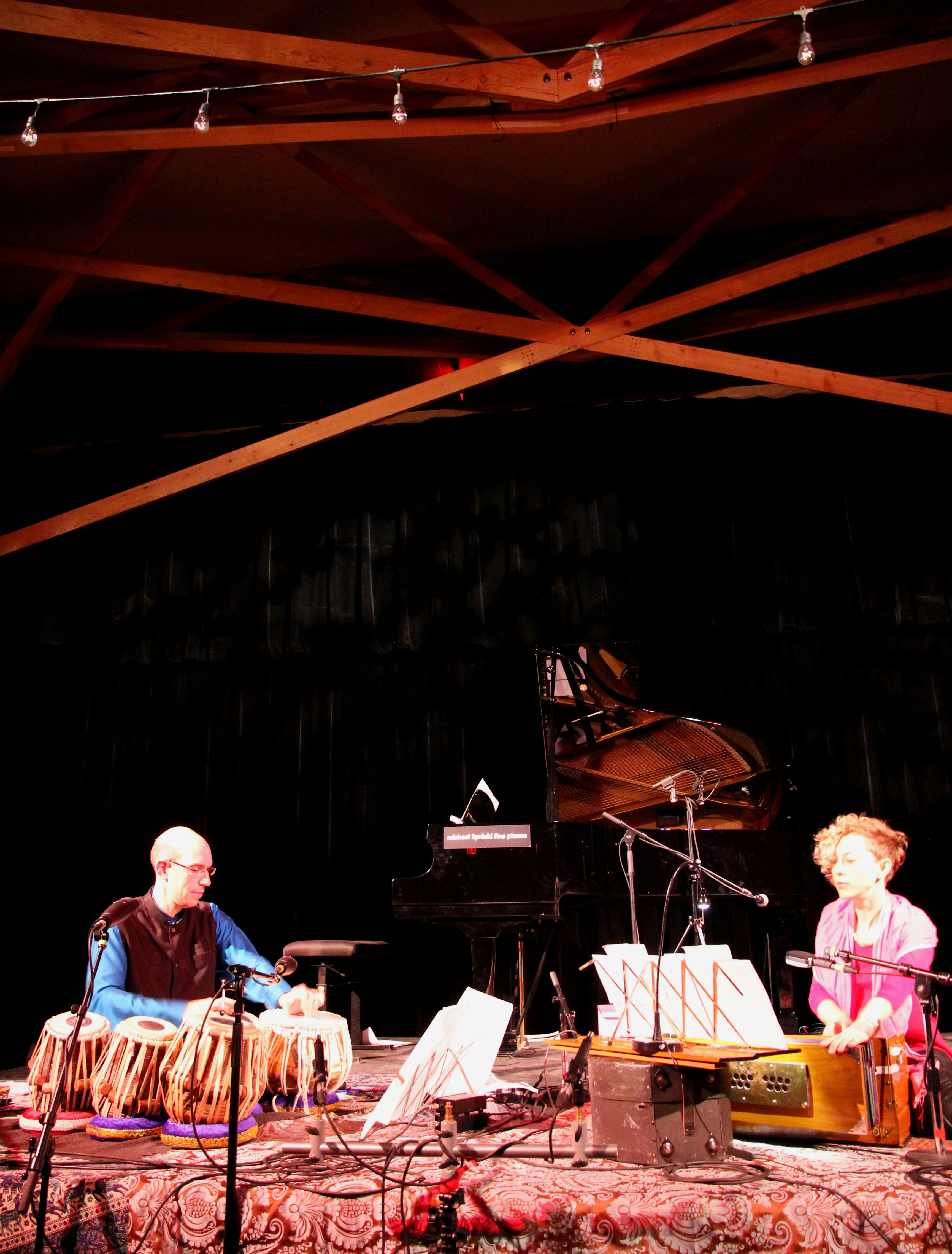 After the intermission, we gave the premiere of Monica Pearce's new piece, damask (2016), for toy piano and tabla, which is based on the idea of a damask fabric; when the fabric is reversed, the same pattern can be seen, but with the colours reversed. In a similar way, the roles of the tabla and toy piano are at times exchanged and inverted. Another interesting feature of this piece is the use of an electronic tanpura drone, which I am required to alter throughout the performance of the piece. The tonic pitch remains fixed at A, while the secondary pitch is varied throughout. Here is a video from the Vancouver performance:
Next, I played Tawnie Olson's provocative 
Something to Say
(2014), for tabla and fixed media (
available for download here
).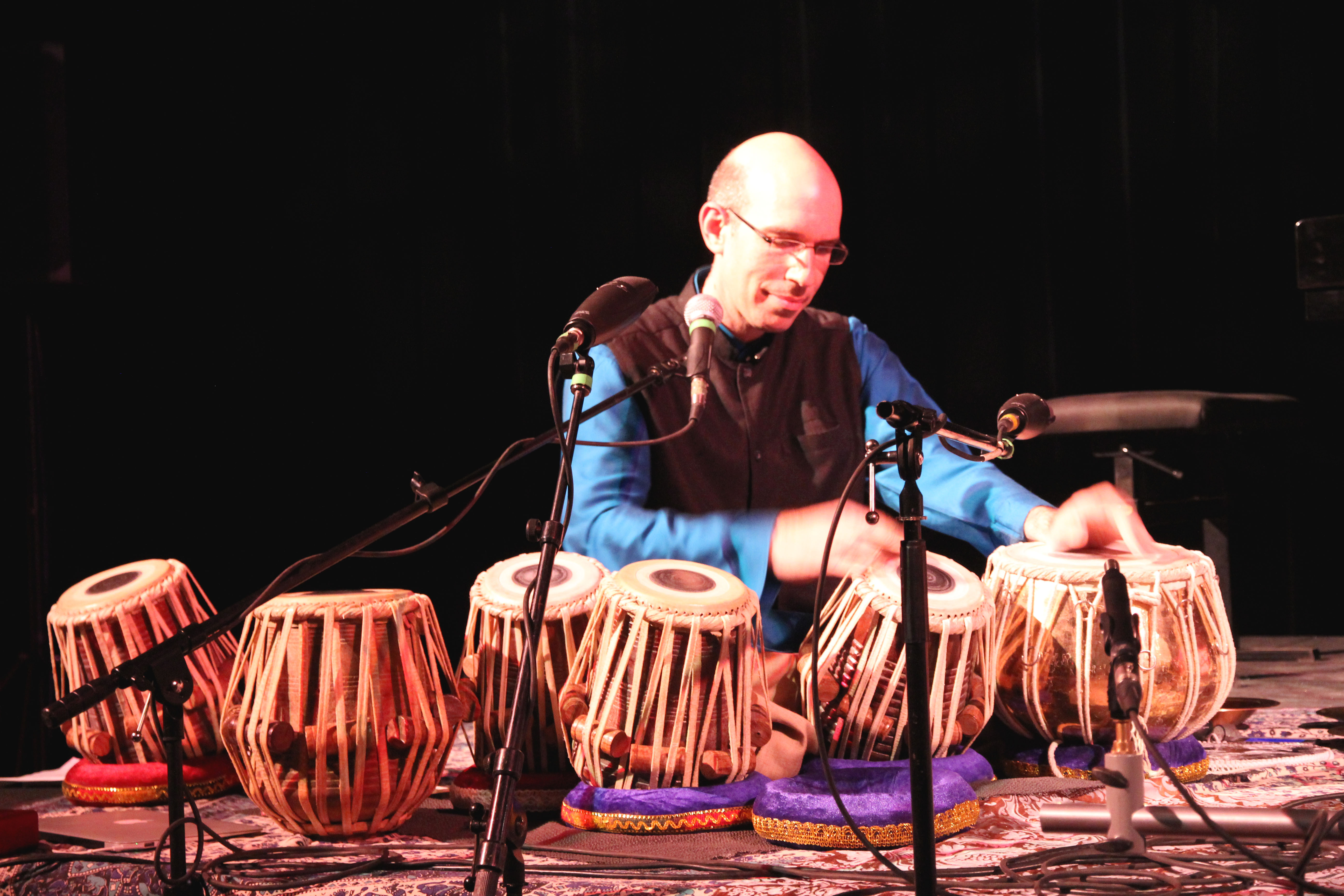 Xenia followed with Ed Bennett's piano solo, 
Bright White Lights
. The piece makes use of relatively simple piano preparations to achieve some really evocative effects. Here is Xenia's performance of the piece in Vancouver: 
We concluded the concert with the piece that started it all, so to speak - Nicole Lizée's 
Metal Jacket
(2005) for tabla and harmonium. Here is a video from the Vancouver performance at the Western Front: 
  ;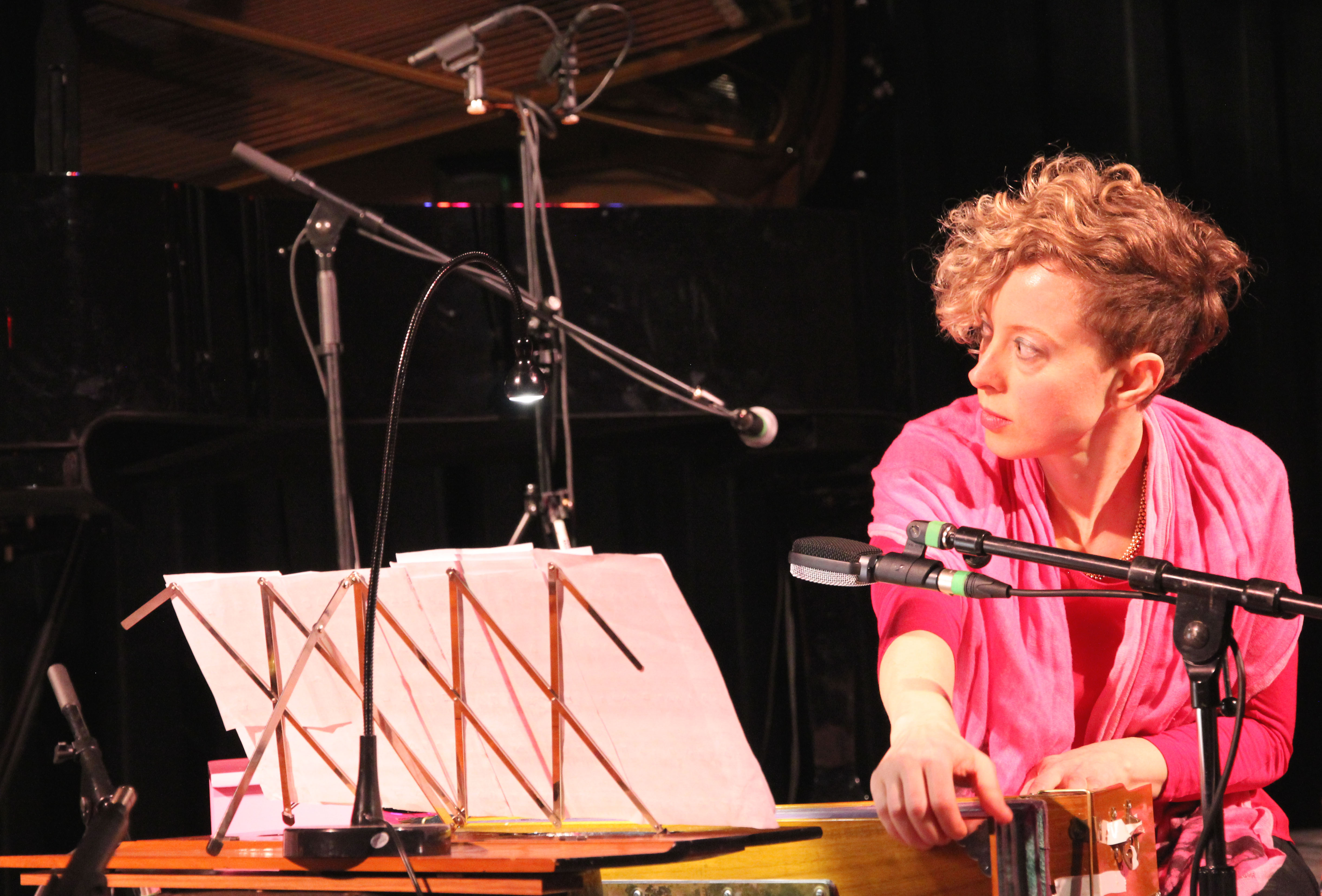 The next morning, we were off to Vancouver, and straight to the dress rehearsal at the Western Front. Many thanks to the Canada Council for the Arts for their travel support for this concert. We presented the same programme as in Calgary, with the exception of Heather Hindman's RRR; here, Xenia performed Joe Cutler's Clavinova Music: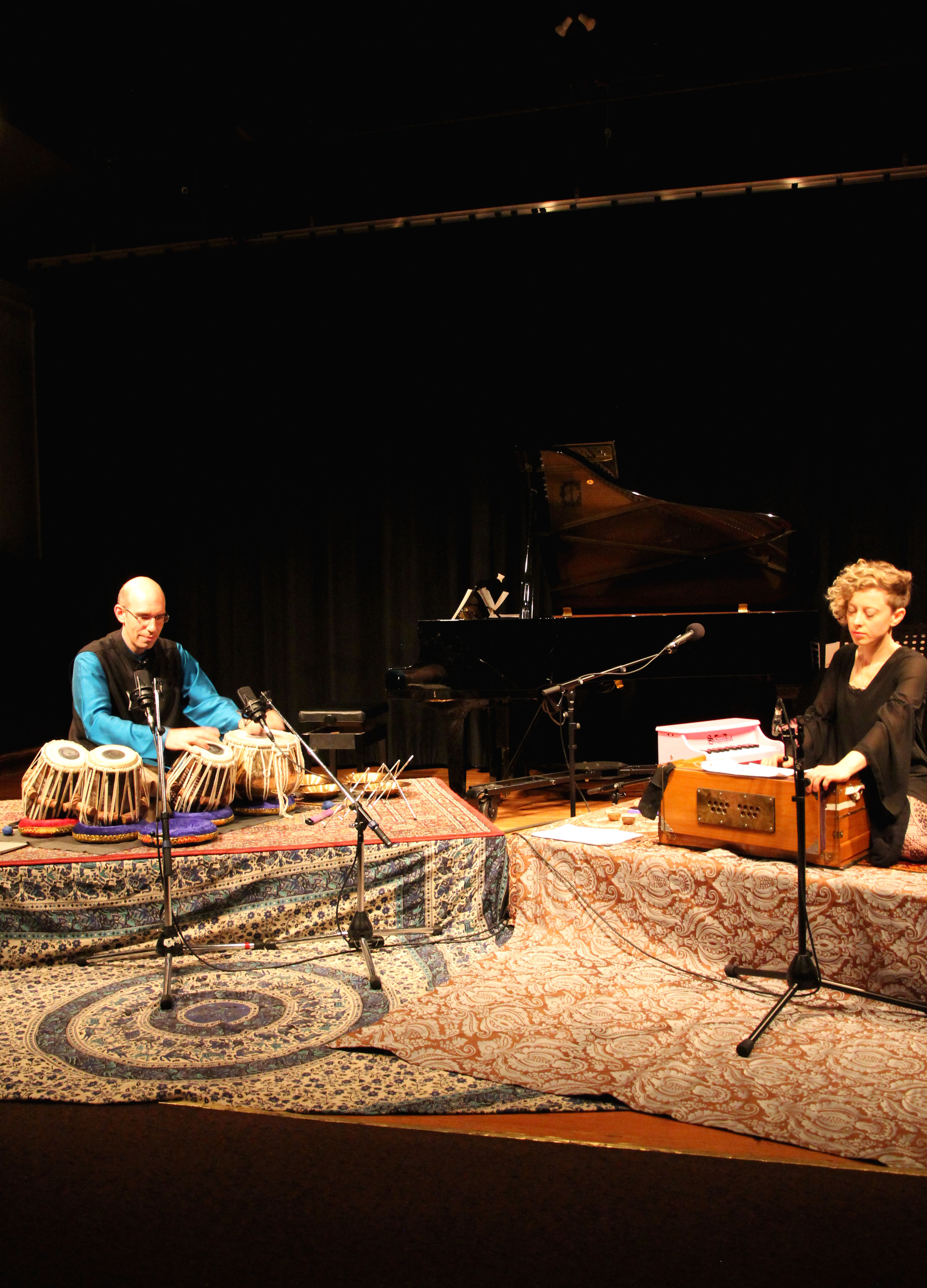 Continuing the whirlwind tour, the next morning we were off to Victoria. We were warmly welcomed by Chris Reiche, who gave us a quick walking tour of the Victoria downtown (so I could get a coffee), which was really nice. The concert took place at Openspace, which is a beautiful gallery and concert venue. There were some tabla players in the audience that night, which gave the concert a special vibe. I'm told that my tabla solo was more energetic than usual that night!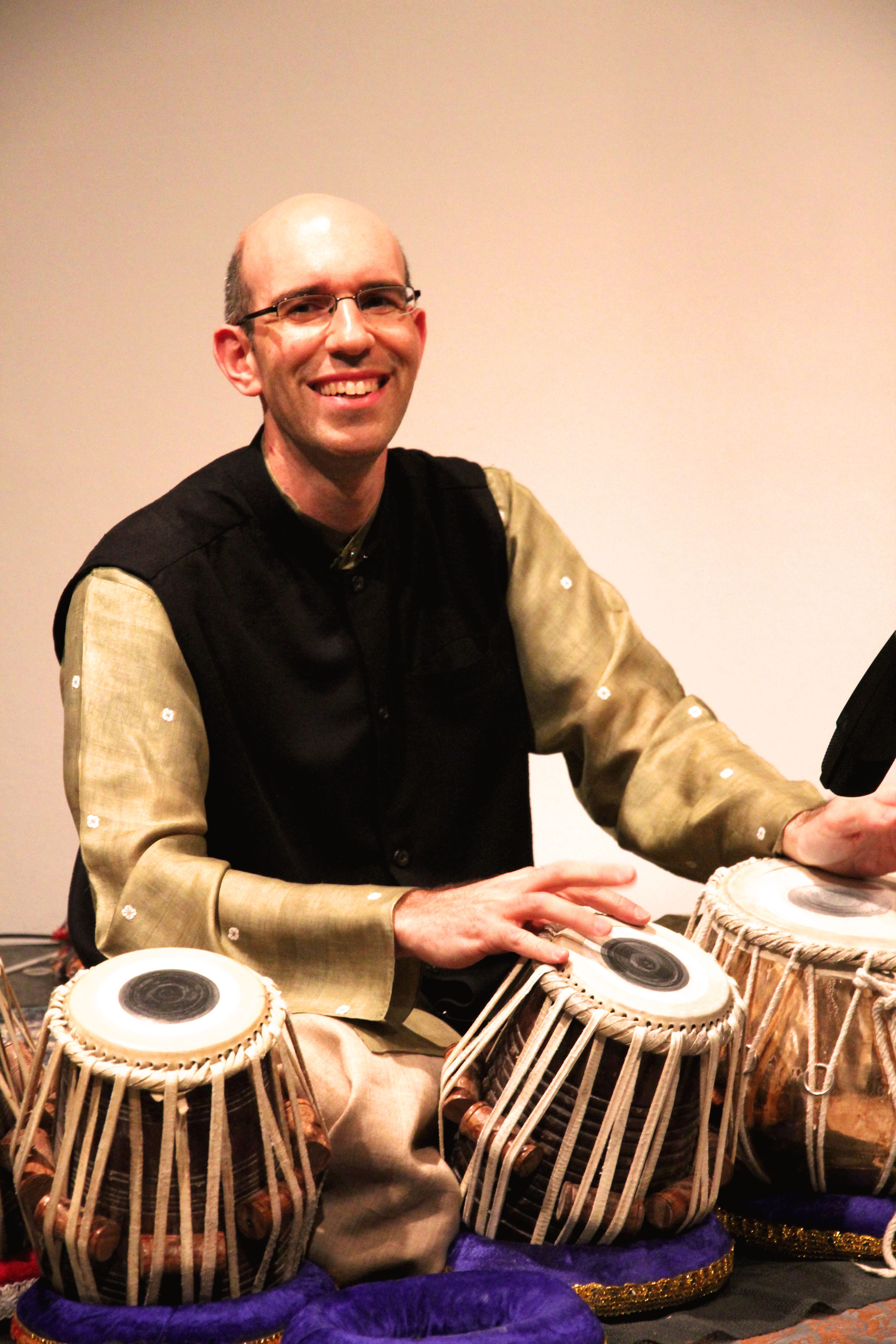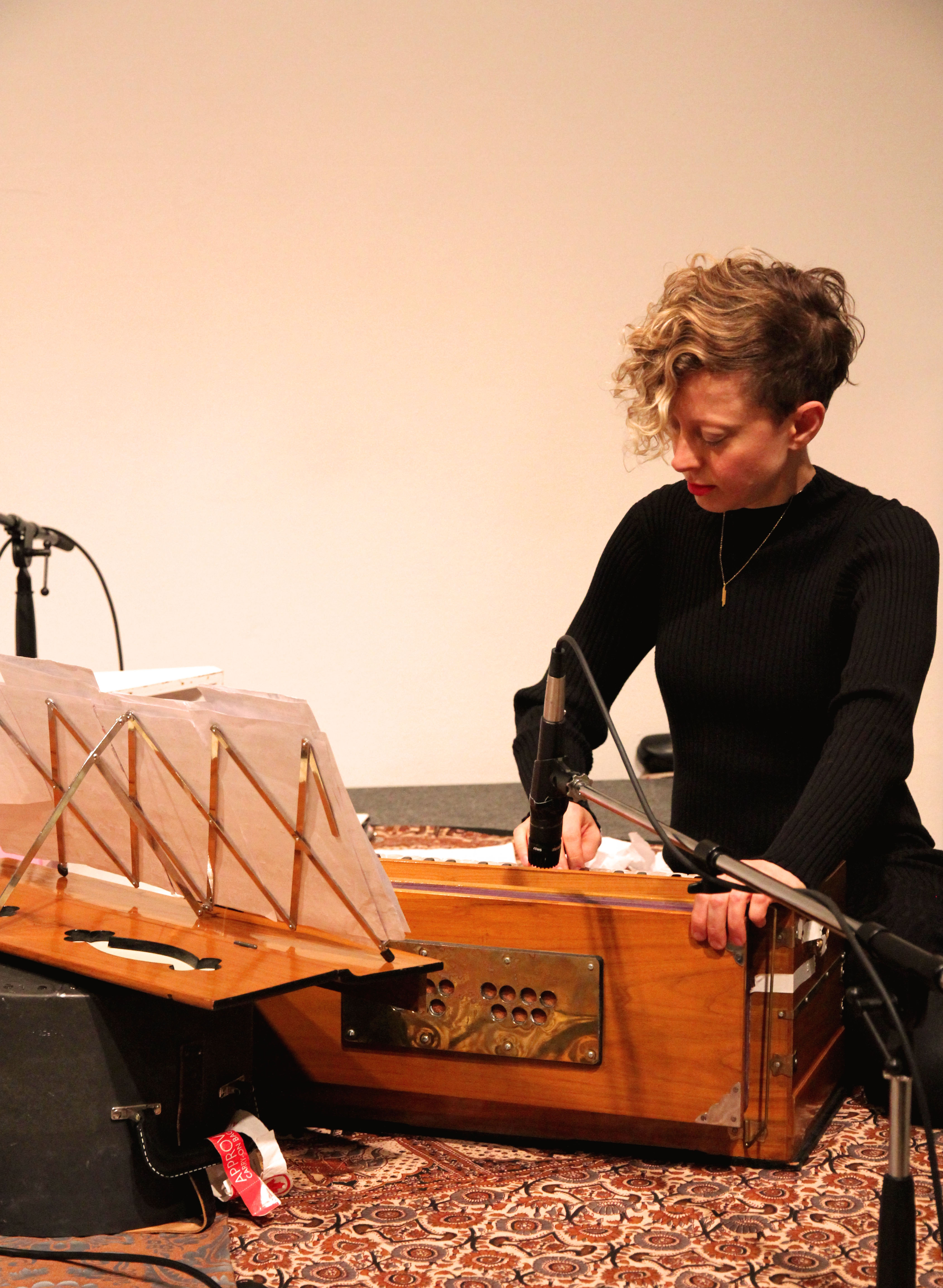 The next morning, we were off to Gabriola Island. Chris was kind to drive us to up Nanaimo, which made for an incredibly beautiful road trip. In Nanaimo, we had an amazing lunch before catching the ferry to Gabriola. The Gabriola concert took place at a new artist-run store/cafe/art gallery/concert venue; it's quite an amazing place, and I recommend anyone in the area to visit.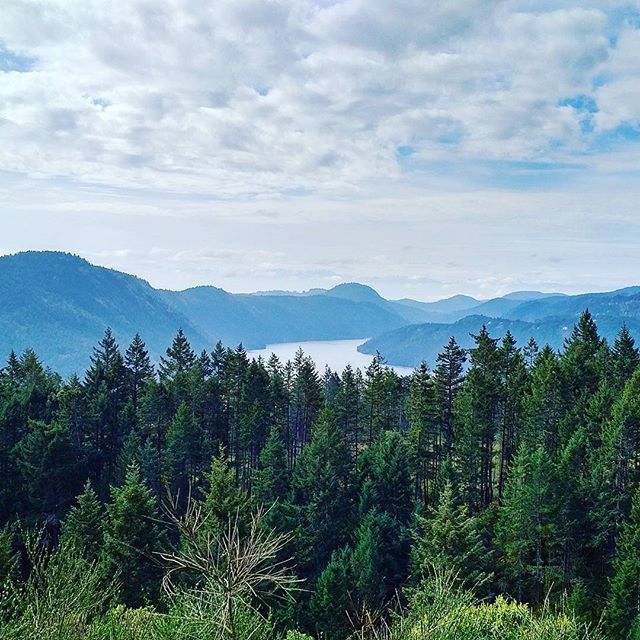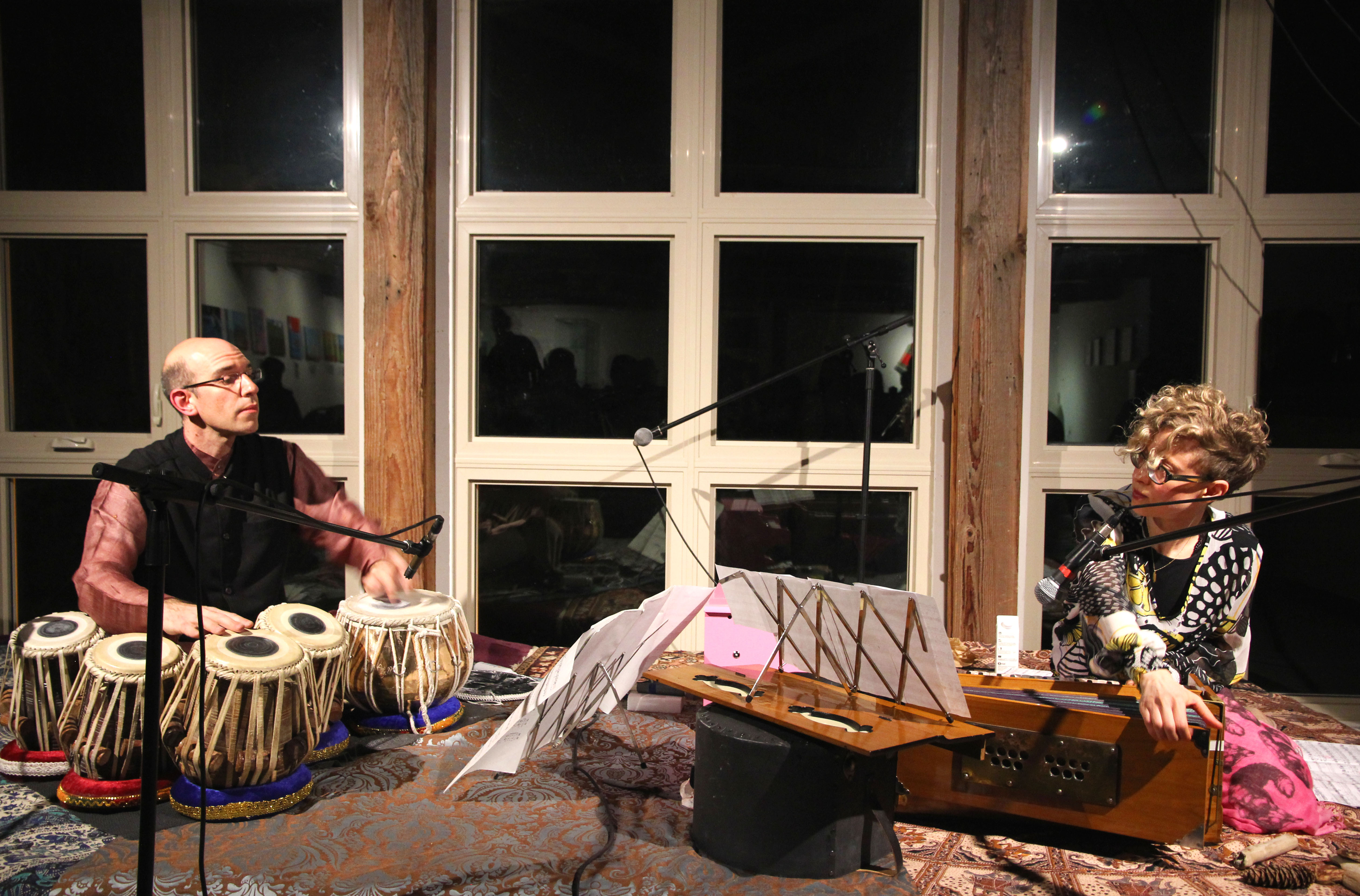 On the way back, we grabbed a Nanaimo bar in Nanaimo ... and boy, was that a mistake. Not good! Otherwise, the food we had on tour was incredible, including a big first  - nettle 'saag', which was very tasty (homemade by our hosts in Gabriola)! All in all, this tour was a wonderful adventure. A big thank you to our hosts and to the audiences who welcomed us so warmly! Alberta and BC are truly beautiful parts of the country and it was a real pleasure to be able to visit. Until the next time!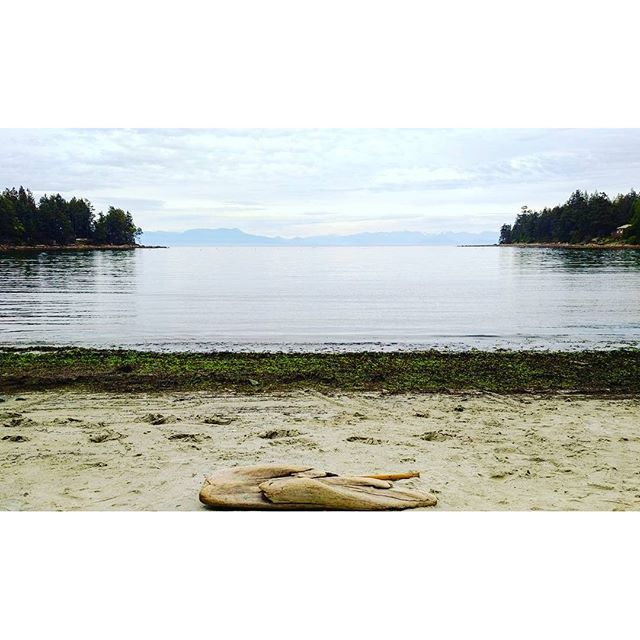 Videos courtesy Ben Wilson of the Western Front. Celebrating the great lineage of experimental piano works over the Western Front's 40+ year history, 88 Tuned Bongos champions today's most cutting-edge pianists and keyboard projects. Photos courtesy of Caroline Tabah (plus some from my phone camera).