This past May, I was fortunate to have a few performances and workshops booked in Europe!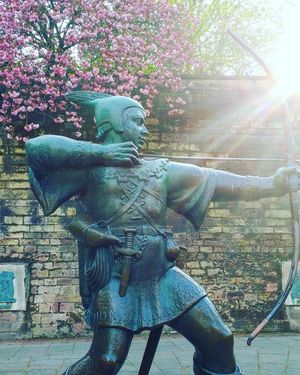 Nottingham - home of Robin Hood!
First stop - Nottingham, UK, where I gave a couple of workshops at the University of Nottingham. The first was a session for three composers, led by Prof. Elizabeth Kelly. She and two students will be composing new works for myself and pianist Xenia Pestova (who is also the Director of Performance at the University of Nottingham) for our upcoming concert next March as part of the After Hours series at Nottingham's Royal Concert Hall. I'm very much looking forward to our long distance collaboration over the next months, leading up to my return to Nottingham next year for this exciting performance.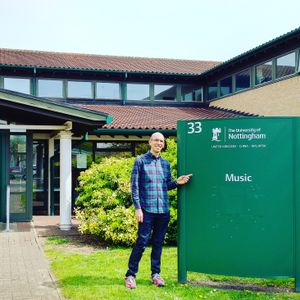 At the Department of Music of the University of Nottingham
The second workshop was on the subject of tabla and North Indian rhythm, which was given for the performance majors of the music department. Though my talk does include some somewhat complex rhythmic exercises, the students participated enthusiastically, and there were numerous smiles to be seen. I hope that they'll remember their 'TaKa' and 'TaKiTa's!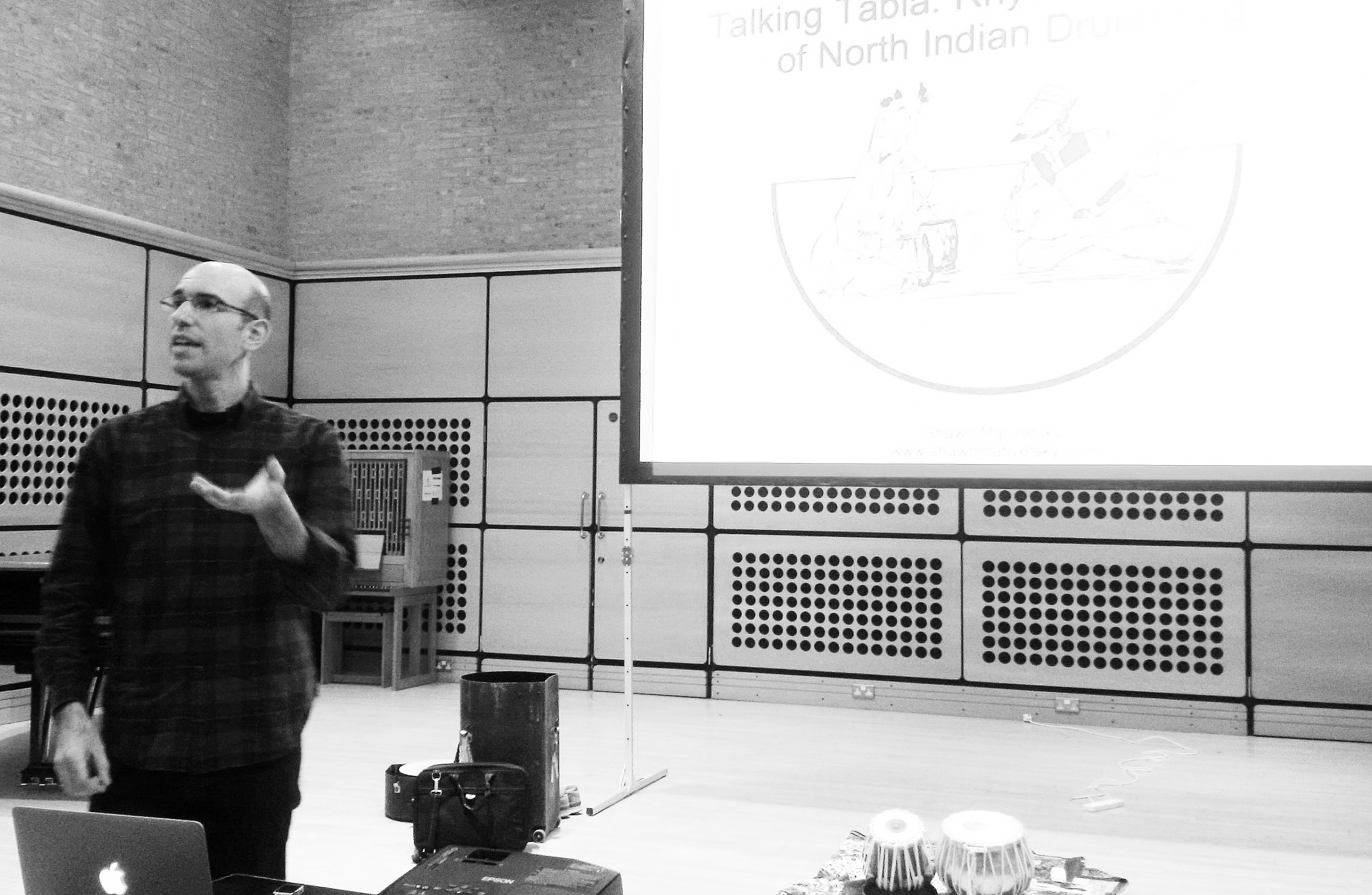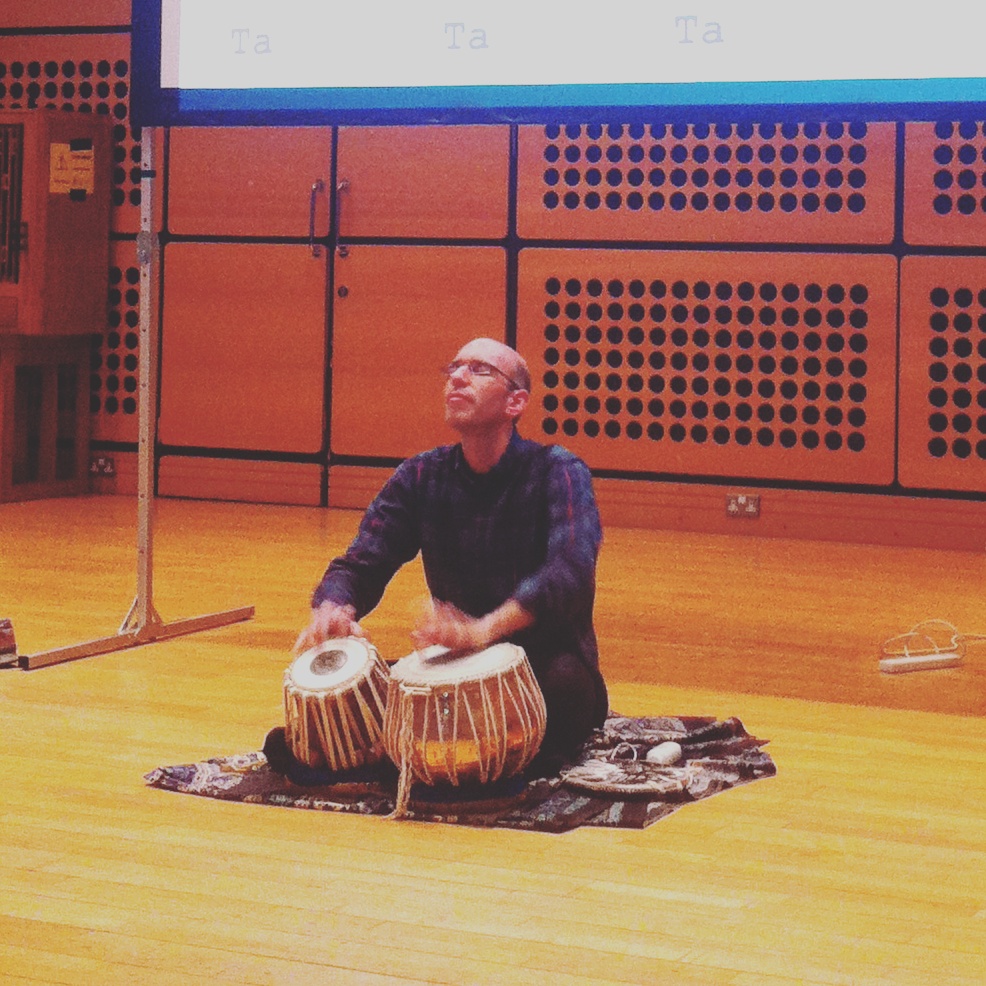 Next stop - Cardiff, Wales, for a performance with violinist Parmela Attariwala in the Vale of Glamorgan Music Festival. Our performance took place in the Dance House of the magnificent Wales Millenium Centre. It was truly an honour to perform in this lovely festival and in this iconic hall. Prior to our performance, we rehearsed at the Welsh National Opera, which was a special treat in and of itself. This performance was made possible with the kind support of the Canada Council for the Arts. All the pieces we performed were by Canadian composers, all UK premieres, and most taken from the most recent Attar Project album, The Road Ahead…: Meiro Stamm's The Melody of Rhythm, Robert Rosen's LA, Paul Frehner's Oracle, Nicole Rampersaud's The Road Ahead … is Longer Than the Road Left Behind, and Andrew Staniland's Sudoku. Parmela also performed a couple of her dance pieces, Frank and Piercing Embrace, in which she plays violin, while performing choreographies by Gitanjali Kolanad. The concert was preceded by an animated pre-concert talk with music critic Steph Power.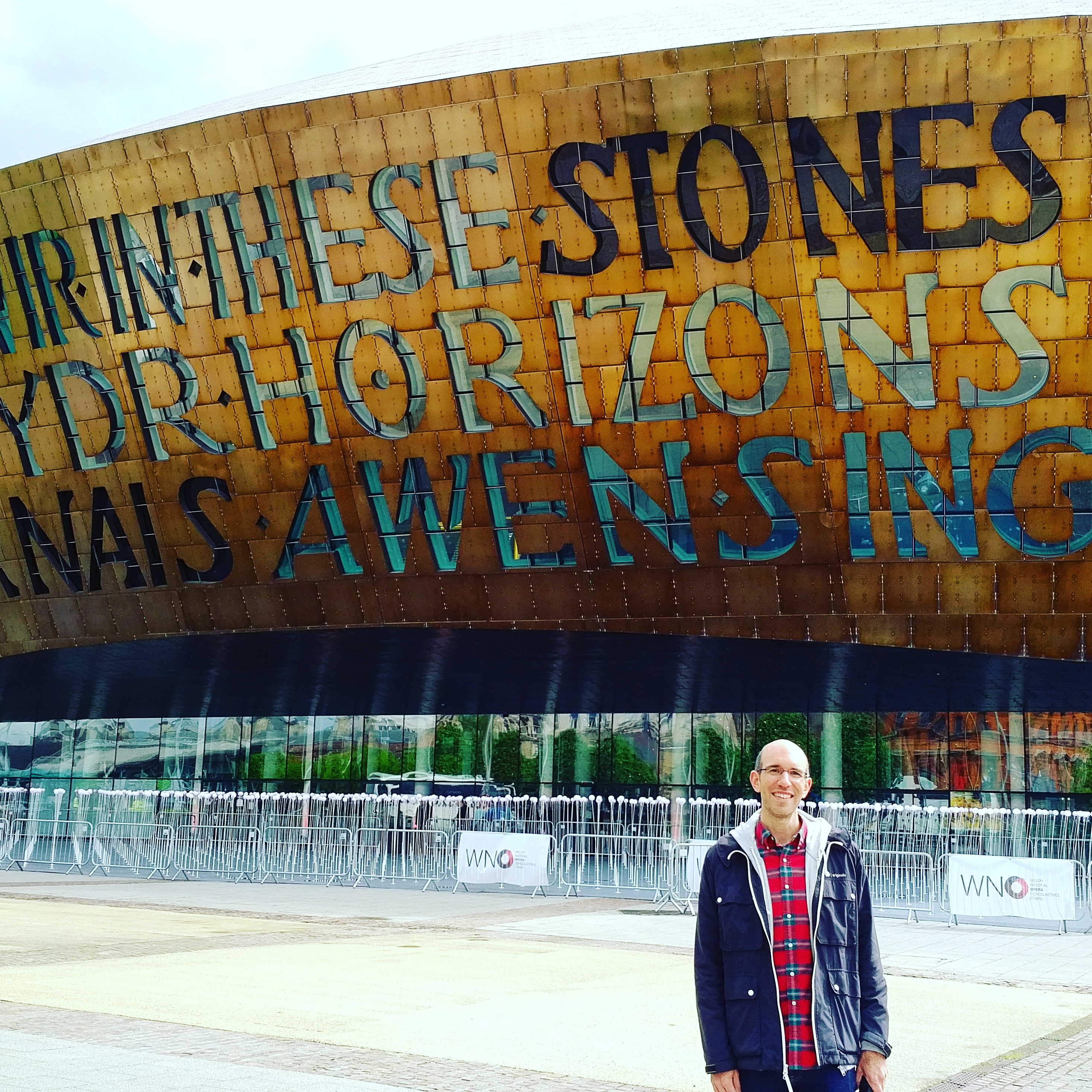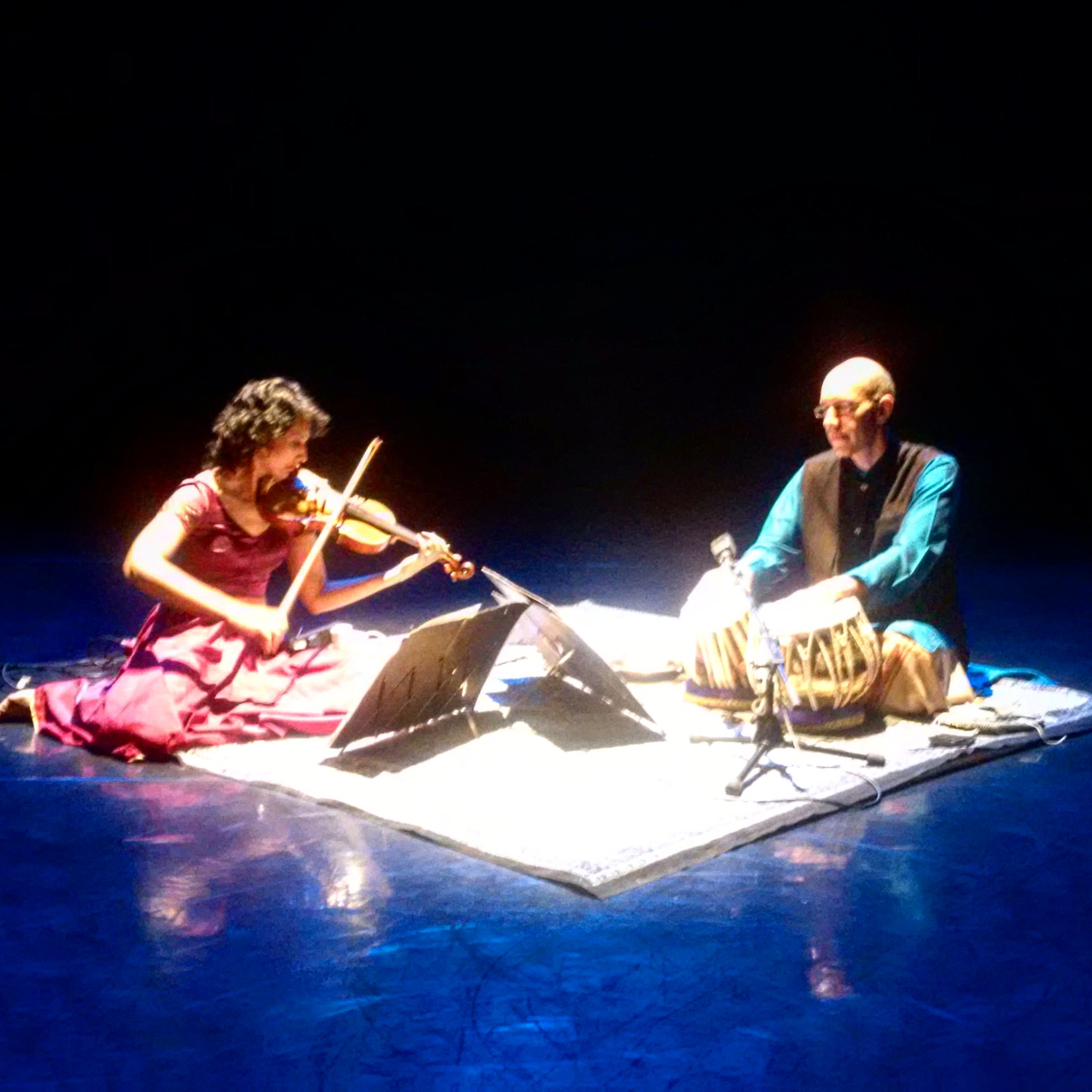 Sudoku presented a special challenge for us this time around, as this was the first performance where we controlled all the electronics ourselves (this had previously been done by the composer). Andrew, the composer, created a very robust patch for us in Ableton Live, which worked amazingly well. We actually never had any issues in rehearsal, nor in performance; quite rare when working with electronics! Parmela and I divided the audio cues between us, and so we share the triggering duties throughout the piece, with her using her computer, plus a remote keyboard added for me to use. 

Our concert got a very positive review from Rajvi Glasbrook of the Wales Arts Review. You can read it here.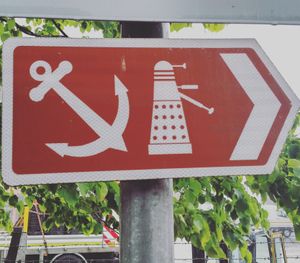 I also got a chance to geek out a bit during this part of the trip, as Cardiff is home to the Doctor Who Experience, as well as numerous filming sites from the Doctor Who and Torchwood television shows. After the performance, I took this occasion to visit some of the special sites. :)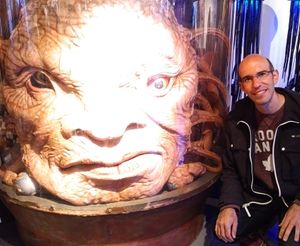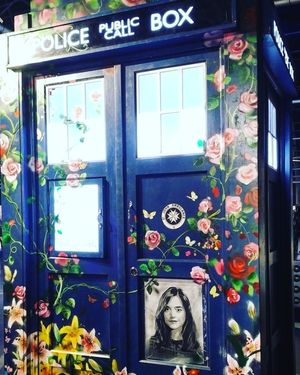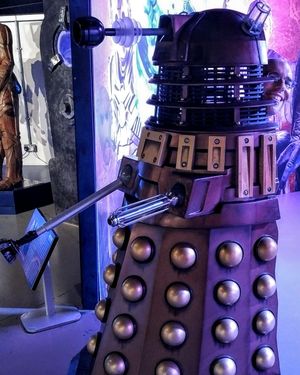 Next - London, UK, for the launch of Caroline's photo exhibition Lights of India, at the Nehru Centre, which is the cultural branch of the High Commission of India in London. I opened the evening with a short tabla solo, accompanied by PRSSV's Dr. Frances Shepherd on harmonium. The evening was attended by the cultural attaché of the Quebec delegation in London, as well as numerous arts and Indian music aficionados. The exhibition includes photos taken with Caroline's unique perspective, in numerous places across India, including Benares, Mumbai, Pune, Pondicherry, and Chidambaram. The photos were accompanied by poetic texts, giving insight into Caroline's vision and "quest for light in all its forms."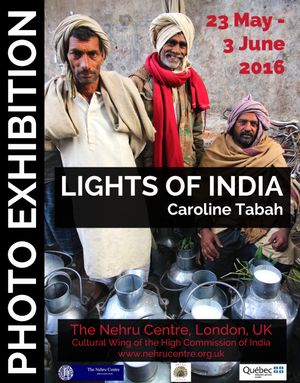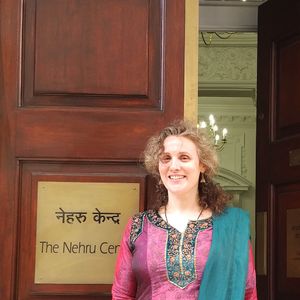 Caroline, ready to welcome visitors to her exhibition.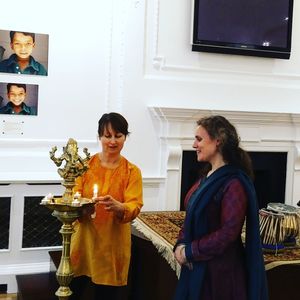 Caroline with the Cultural Attaché of the Québec Government, London Office.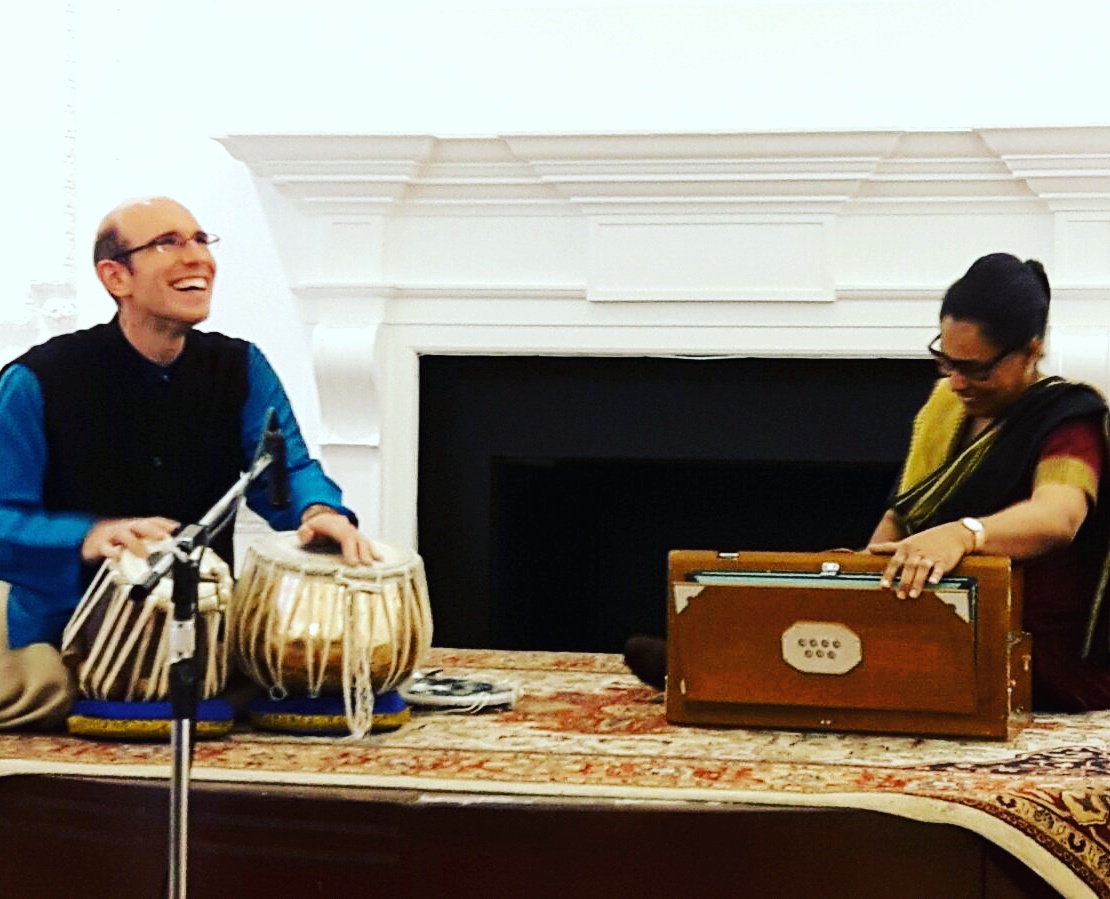 Performing tabla solo, accompanied by Dr. Frances Shepherd on harmonium.
Last stop - Strasbourg, France for a performance with Jérôme Bourdellon on flutes (including various flutes from around the world, and the magnificent octobass) and Bruno De Chénerilles doing live electronic processing (I had the pleasure of collaborating with Bruno on his trip to Montreal this past November; the audio from that concert can be heard here and here). Our concert took place as part of the Ateliers Ouverts series at Zone d'Art. Zone d'Art is an artist co-op housed in an old factory building that now hosts twenty artist studios, representing a wide variety of disciplines, from painting and sculpture, to custom cars and music. Bruno's Audiorama is actually the only music studio in the complex. The Ateliers Ouverts is an open-house of sorts, which takes place over two weekends, giving the public full access to the artists' studios, which contain exhibitions and works in progress. It was quite fascinating to see the wide variety of works on display, and it was great fun to perform with Jérôme and Bruno as part of this event.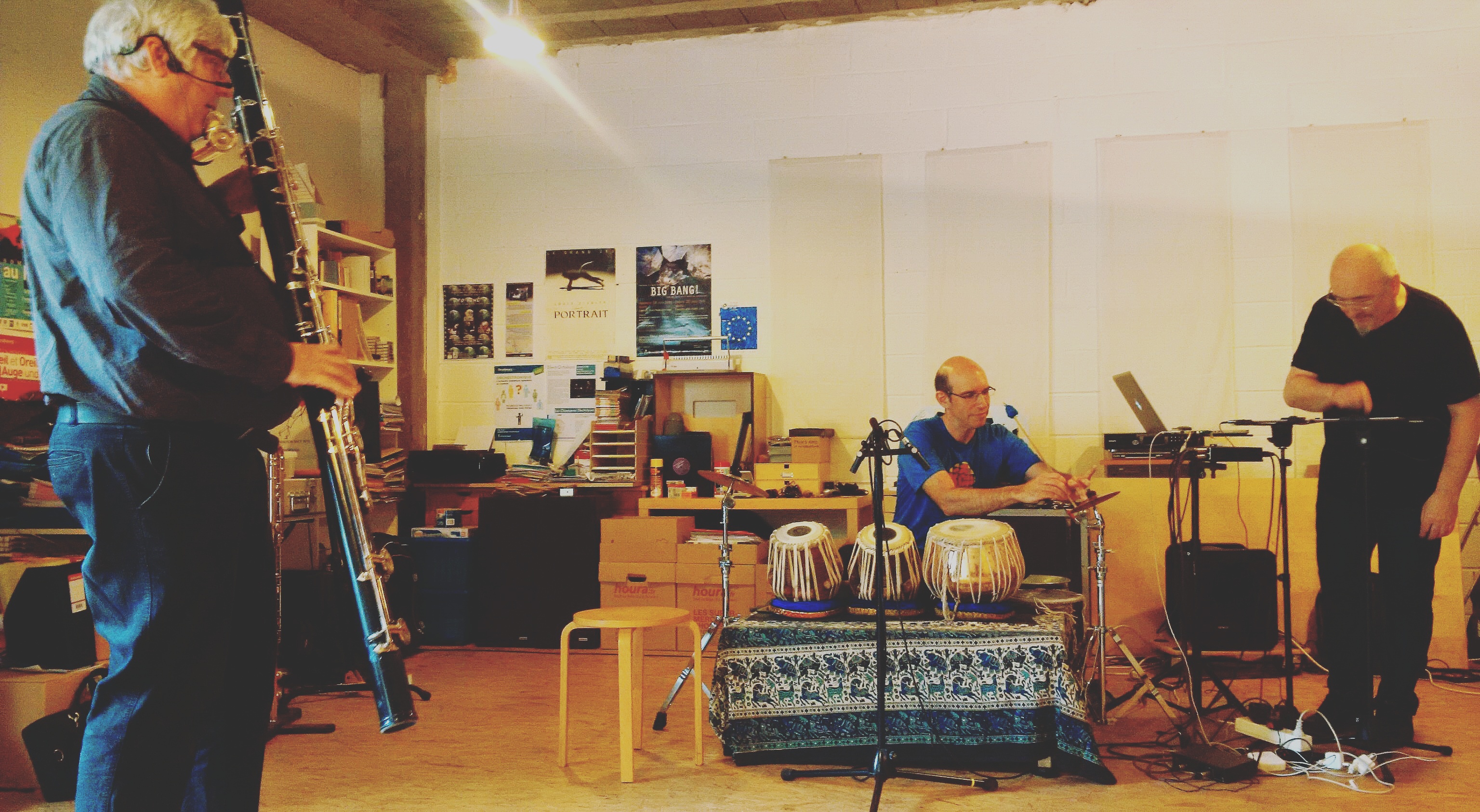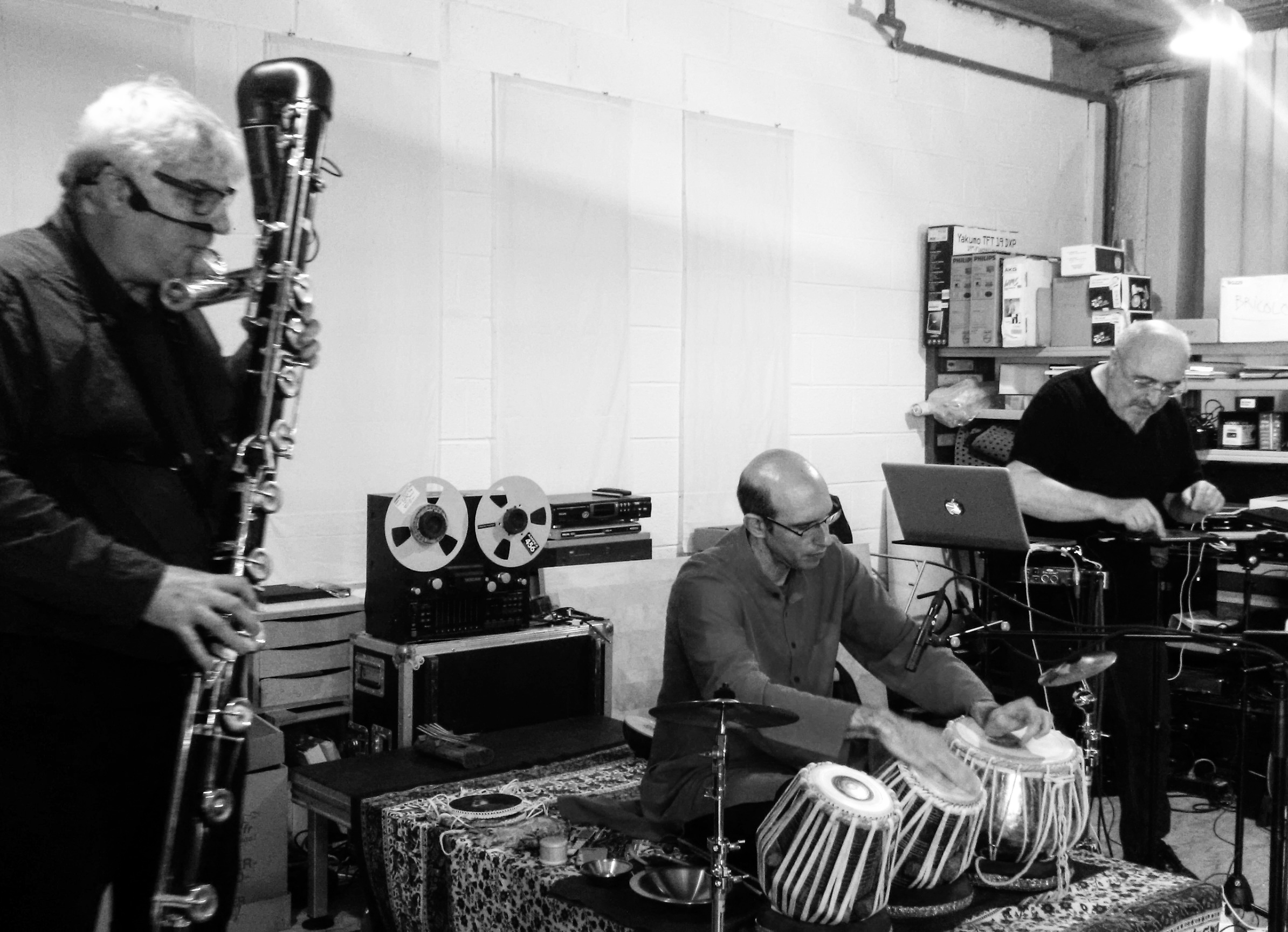 All in all, a very enriching month of travel and musical encounters! 
As always, thank you to Caroline for the photos!