Dynamic performer Shawn Mativetsky is considered one of Canada's leading ambassadors of the tabla, and is a pioneer in bridging the worlds of Western and Indian classical music. Acclaimed as an exceptional soloist and a leading disciple of the renowned Pandit Sharda Sahai, Shawn Mativetsky is highly sought-after as both performer and educator, and is active in the promotion of the tabla and North Indian classical music through lectures, workshops, and performances across Canada and internationally. Based in Montreal, Shawn teaches tabla and percussion at McGill University. His most recent solo tabla album, Rivers, is rooted in the rich traditions of the Benares style of tabla playing. Shawn's new book, RUDIMENTAAL, features compositions for snare drum, inspired by the tabla drumming of North India.
Interprète dynamique, Shawn Mativetsky est considéré comme l'un des plus importants ambassadeurs du tabla au Canada et l'un des principaux pionniers dans le rapprochement entre la musique classique occidentale et la musique classique de l'Inde. Acclamé en tant que soliste exceptionnel, et disciple éminent du renommé Pandit Sharda Sahai, il s'engage à faire connaître le tabla et la musique traditionnelle du Nord de l'Inde en donnant des conférences, des ateliers et des prestations au Canada et à l'international. Établi à Montréal, il enseigne le tabla et les percussions à l'Université McGill. Son plus récent album de solo de tabla, Rivers, prend racine dans la riche tradition du tabla de Bénarès. Le nouveau livre de Shawn, intitulé RUDIMENTAAL, présente des oeuvres pour caisse claire inspirées du tabla de l'Inde du Nord.
©1999-2021 Shawn Mativetsky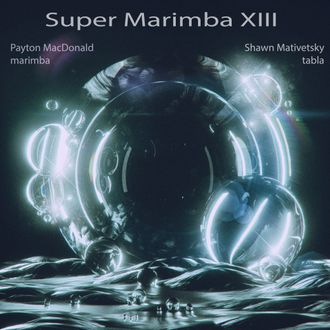 NEW ALBUM
RELEASING ON DEC. 10!